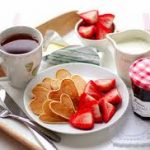 I saw something the other day that made me pause and ponder.
"We're 100% certain we're not going to get out of here alive."
Whoa.  It's so true, yet day to day we live as if we have unlimited time.
I've faced a lot of loss.  Two sisters went home at young, tender ages. I helped my father and my husband's parents go home.  In the last couple years I've supported many friends as they help loved ones with the transition to home.  So, it's all too clear that we're all leaving the earth sooner or later.
Rather than this being a morbid thought, it makes me live my life fuller and have hope for the future.  Why?

There are two truths about life and love:  
 We have a limited time on this earth to live out our life purpose.  So, it motivates me to get to work and play.  Years ago I was interviewed  and the interviewer asked,  "If you could sum up all your messages into one sentence, what would you tell us?"  I thought for a good long time and then said,
"Love, Be true to you and have some fun too."    
My mission is clear:  To Love and help others create a family and life they love.  What's your mission?  I would love to know.
2.  Our soul and the souls of our loved ones live on forever.  
We'll always be connected with our loved ones in a spiritual way.
With the Original Love Box tradition we have the opportunity to capture all our loved ones legacy of love.  Many people do the Original Love Box at celebration of life ceremonies.
It gives the family and friends a chance to write down what they loved about the person or a special memory on the love notes. And the family can write their love story in the Original Love Box book.   Then the family can read the love notes over and over again and relive all the overflowing love.  It's comforting, healing and brings us all  closer together in love.
You can capture all the love others feel with the Original Love Box tradition.
Remember, love never ends.  We can hold onto the truth that Love Lasts Forever.  It's as close as a memory recalled, a whisper saying, "Hello" or a love note read.
Keep on Lovin'!
Christine
P. S.  When you have a moment, let me know what you're doing to keep love alive.
Christine Martinello  –  Helps YOU Create a Family & Life You Love.
Christine is a global entrepreneur, author & inspirational speaker, who is on a mission to spread love. As the owner of Training Solutions Int'l since 1993, she is a recognized expert in leadership, life harmony, love and Momager (Mom & manager) topics. She is the 'Love Movement' leader and Founder of the Original Love Box – both have helped countless families and communities create stronger foundations of love.
Fortune 100 companies, non-profits and churches alike say people's lives are changed with Christine's insights. As a thought leader, she has been featured on TV shows such as CNN Money, Fox News and ABC News. www.christinemartinello.com is a source of innovative ideas and www.originallovebox.com offers ways to grow in love.