Love is in the Air

In the United States and abroad, Christine leads training programs for companies, churches & non-profits.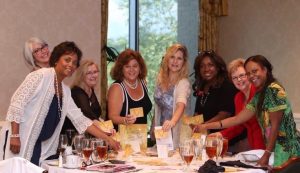 Dear Christine . . .
"When you're in a seminar with Christine, her sense of humor, and friendly approach gets everyone to share in a meaningful way."  ~Sue Smith, Merrill Lynch
"You are a master at the art of speaking."  ~Tom Milligan, O'Neil & Assoc.
"If you don't learn anything from Christine, then check for your pulse." ~Mike Piatt, Scitex Corp.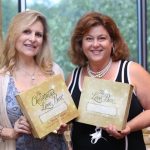 "Thanks for doing a great job with this course! You encouraged involvement, and exceeded our expectations."  ~Connie McKamey, Iams Company
"You brought the group alive and infused them with energy! You do a great job each time Christine . . . thank you." ~Edel Jesse, Univ. of Dayton
"You are an absolute Godsend. What a wonderful speaker you are. I learned tons & tons from you and your life experiences." ~Erika Parker, Quest Diagnostics
"Christine creates an environment conducive to openness, active sharing, and a fun group learning experience. I am taking away several new skills that will help me and my team." ~Eric Wilson, Scitex Corp.
"Excellent presentation! Christine is engaging, comfortable, and so knowledgeable." ~Jan Hemline, Moto Photo
Thanks for the Love . . .

"There is nothing quite like the joy of discovering a fresh avenue for enhancing our love relationships!!! Life is for a limited period of time…but love lasts forever! The Love Box provides an amazingly practical, life-changing way for you to leave a lasting legacy of love around your family circle. Make an investment now in enhancing your family traditions!"     ~Glenna Salsbury, Speaker & Author of The Art of the Fresh Start
"The Love Box is changing the rules of human interaction. It is not only a way of expressing terms of endearment but unintentionally acts as a healing mechanism. This tradition provides a wonderful expression of love for families."  ~Vikki Hankins, Publisher
"Bob and Christine have crafted a lovely resource for families to nurture and commemorate the seeds of their love. The Original Love Box provides couples of any age a way to grow closer to one another and to God. Beautiful for any phase of life!"
~Lisa Hendey, Author of The Grace of Yes. Married 30 years
I Love the Original Love Box!  ~Countless Friends
Save
Save
Save
Save
Save
Save