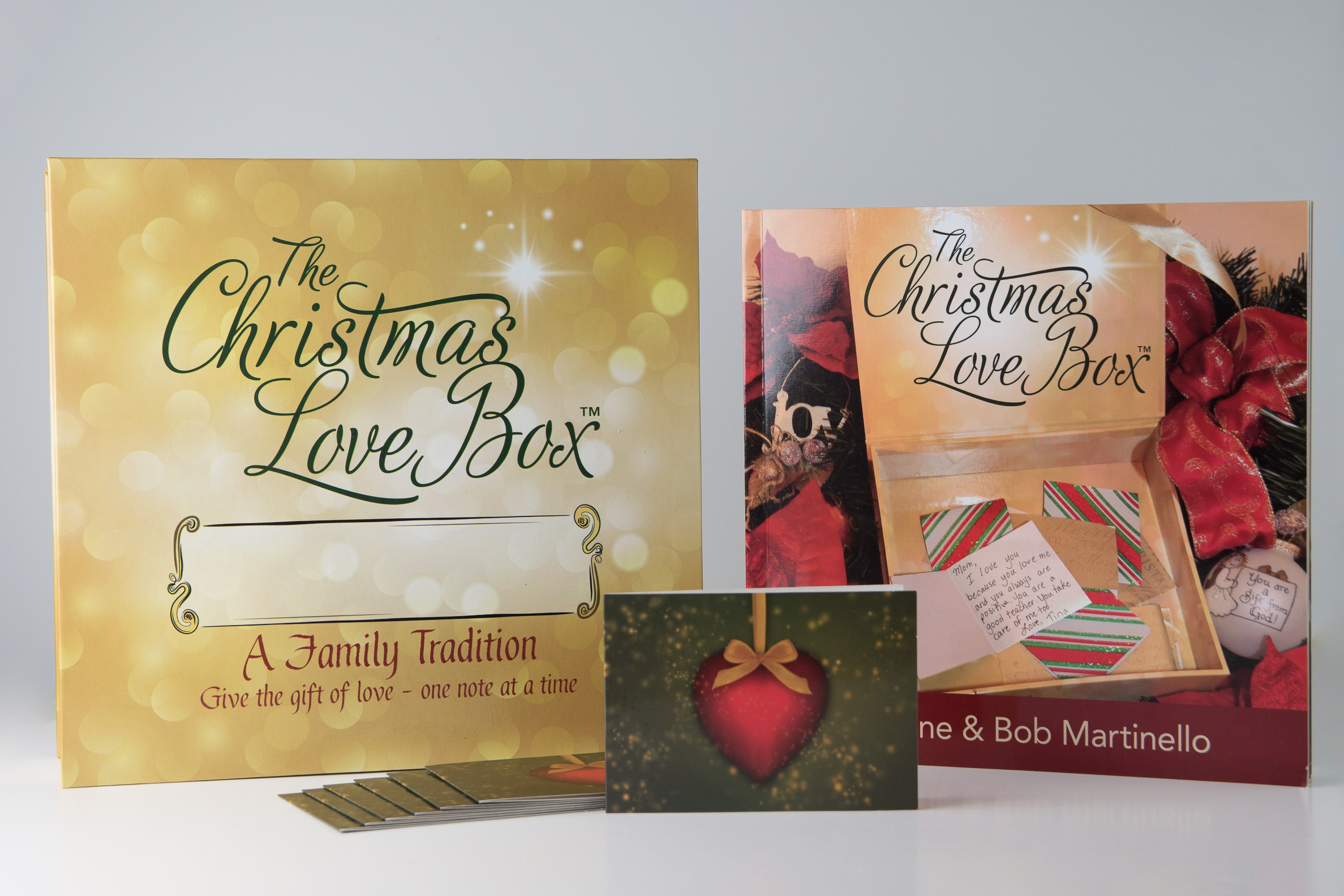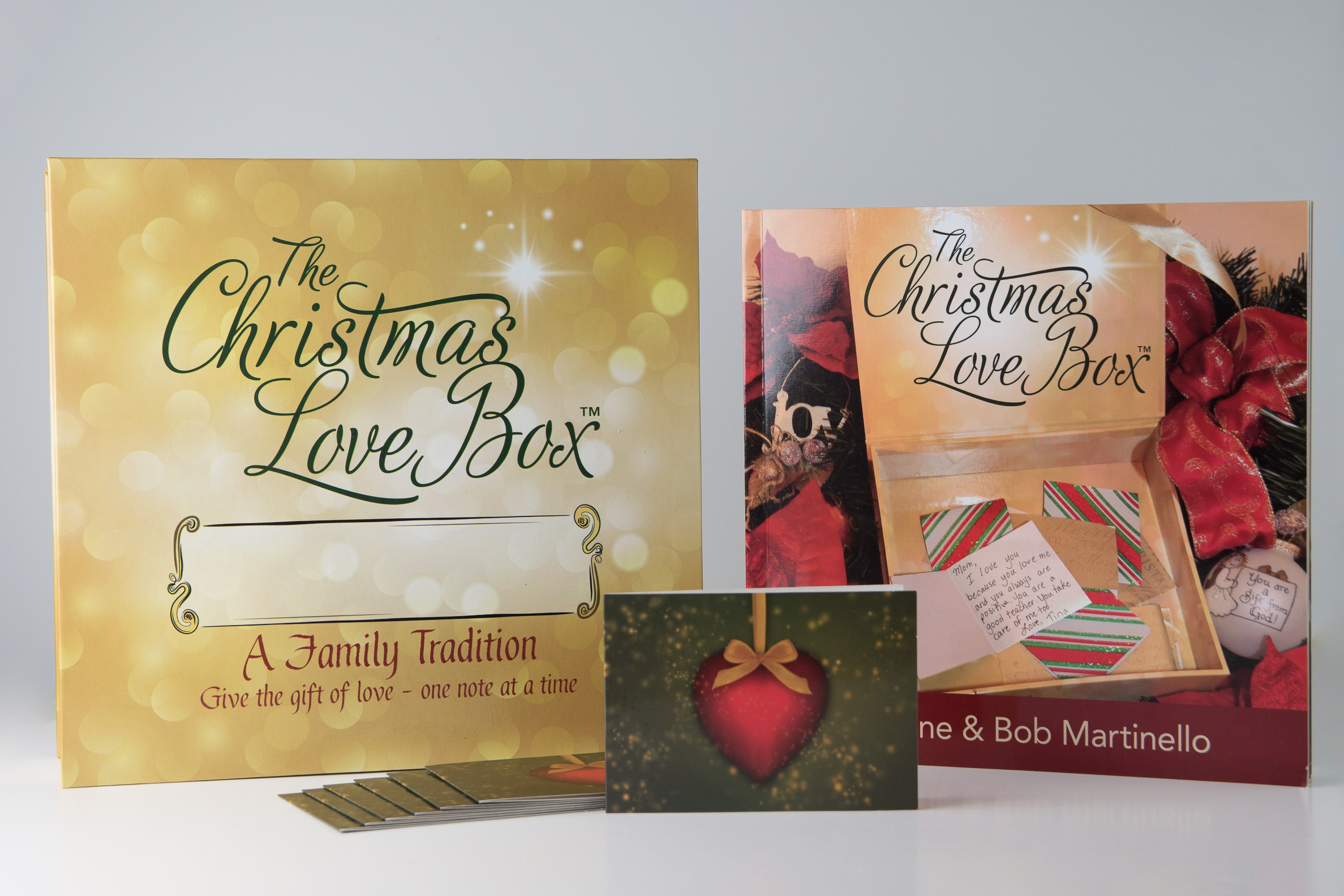 Start a New Family Tradition
Bring Love, Gratitude, and the True Spirit of Christmas to Your Family.
"The Christmas Love Box™ is the perfect way to lead your family in a tradition of love and gratitude for each other." ~Rachael Bodie, John Maxwell Co
Celebrate the holidays in a more meaningful and spiritual way. Transcend the 'What did you get' mentality to the gifts that transcend time. Discover the true meaning of Christmas - gratitude, joy, and love for family and friends. There are no greater gifts. Capture your loved one's truest sentiments and create memories that last a lifetime.
Christmas Love Box kit includes:
1 keepsake box
1 beautifully illustrated book – 50 pages
30 Christmas Love Notes
Box Dimensions: 9″ x 9.5″ x 2.5″
Price: $29.95