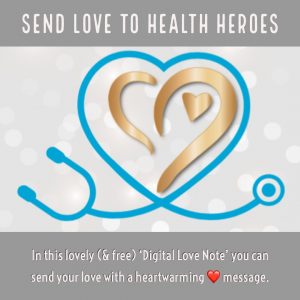 Doctors, nurses, and workers are coming together in care and service to us all.  Let's take some time to show them we appreciate what they do and the sacrifices they make.
Thank you seems hardly enough.  Let's surround them with love in the form of handwritten love notes and keepsake Original Love Boxes.
 You can send them a free love note today.  Click on the icon on the home page.
You can adopt a doctor or nurse and give them an Original Love Box and love notes for only $20. by clicking on the donate button on the home page.
YOU can get involved in many ways.  Reach out to Christine Martinello, the Founder, directly @ Info@christinemartinello.com